Professional Address

Projet VeoSwiss
c/o Berney Précision
Rue Centrale 3
CH – 1341 L'Orient

E-mail: christophe.yamah<…>@a3.epfl.ch



Access

VeoSwiss (2013-2014)
Our office was located at the EPFL Innovation Park,
close to the m1 metro station "EPFL".


Google map

EPFL map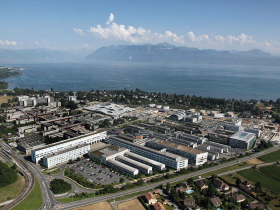 Aerial photography of the EPFL campus (2012).
View of the Rolex Learning Center (EPFL).